Details

Parent Category: ROOT
Published Date
We got a phone call this afternoon from the caravan and motorhome insurance specialist Caravan Guard to tell us that a mutual client had had a stroke of luck. Now, we know that our covers perform superbly in some really extreme conditions. We know that they protect caravans and motorhomes from rain and dirt and that they keep tree sap and leaves from dirtying the roof. Customers from extreme remote parts, such as The Isle of Skye and The Shetlands have spoken of how well they hold up to the unforgiving weather. We also know that our covers are big and green yet even everyone here at Protec has been amazed at the superhuman Hulk-like strength of Mike Wild's Caravan Cover.
It would appear that in the recent gales a tree fell on top of Mr Wild's Bailey caravan and a combination of our caravan cover and the solid Alu-Tech bodywork has saved his caravan from any damage. Take a look at the Caravan Guard's website here to see the story in full.
Details

Parent Category: ROOT
Published Date
A big thanks to Rob Mooney, the Senior Project Engineer at the Swift Group for sending us this pic of the Protec Caravan Cover that was chosen to protect their brand new Swift Elegance demo model at the NEC Caravan and Camping Show. Glad to see it's back home safe and sound. Find out more about Swift's new range here
Details

Parent Category: News & Events
Published Date
It could be that there is a special kind of Protec love in the air this Valentine's Day, it could be that we're thrilled to be celebrating our 15th anniversary or it could be that we are crazy but whatever the reason, it's starts today and will last until the end of the NEC Caravan and Camping Show on the 23rd of February.
So what's the deal? We've slashed our prices on Caravan Covers by up to £50 on some covers with reductions right across our full range of full tailored Caravan Covers and we've also reduced the price of our Exclusive Easy Fit System by 50%.
What's more is that if you are a member of the Caravan Club or The Camping and Caravanning Club then you still get you club discount. Check out the pricelist below, remember prices are based on the EXTERNAL body length of you caravan (not the shipping length). If you're not sure on the length the just give us a ring with the make, model and year of your caravan and one of our friendly sales team will be happy to help you with your enquiry.
If you know the length of your van then you can order online at Protec Accessories
Caravan Covers Sale Pricelist
Up to 10
£259
Up to 18
£339
Up to 11
£269
Up to 19
£349
Up to 12
£279
Up to 20
£359
Up to 13
£289
Up to 21
£369
Up to 14
£299
Up to 22
£379
Up to 15
£309
Up to 23
£389
Up to 16
£319
Up to 24
£399
Details

Parent Category: ROOT
Published Date
Our Sales Director Keith Proctor went over to Swift's Cottingham HQ in East Yorkshire yesterday to personally drop off reveal and protective caravan covers for their new brainchild. Keith was practically sworn to secrecy under the pain of death but we can safely say that we are thrilled to have been chosen to protect Swift's new brainchild the Smart High Tech construction.
For those of you who can't wait until the launch of the Smart HT, at the Caravan and Camping Show at the NEC from the 18th to the 23rd of February, you can whet your appetite with their new teaser trailer here
Details

Parent Category: ROOT
Published Date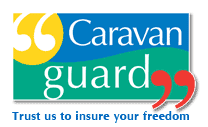 We're thrilled to announce that we've teamed up with Caravan Guard insurance to offer their customers a fantastic discount on our covers. Caravan Guard has a fantastic reputation for great service and quality cover so we're immensely proud to work with them. Buying a caravan cover protects your investment and this is of course important to you and your insurance company.
Get more details on the Caravan Guard website here